Pillars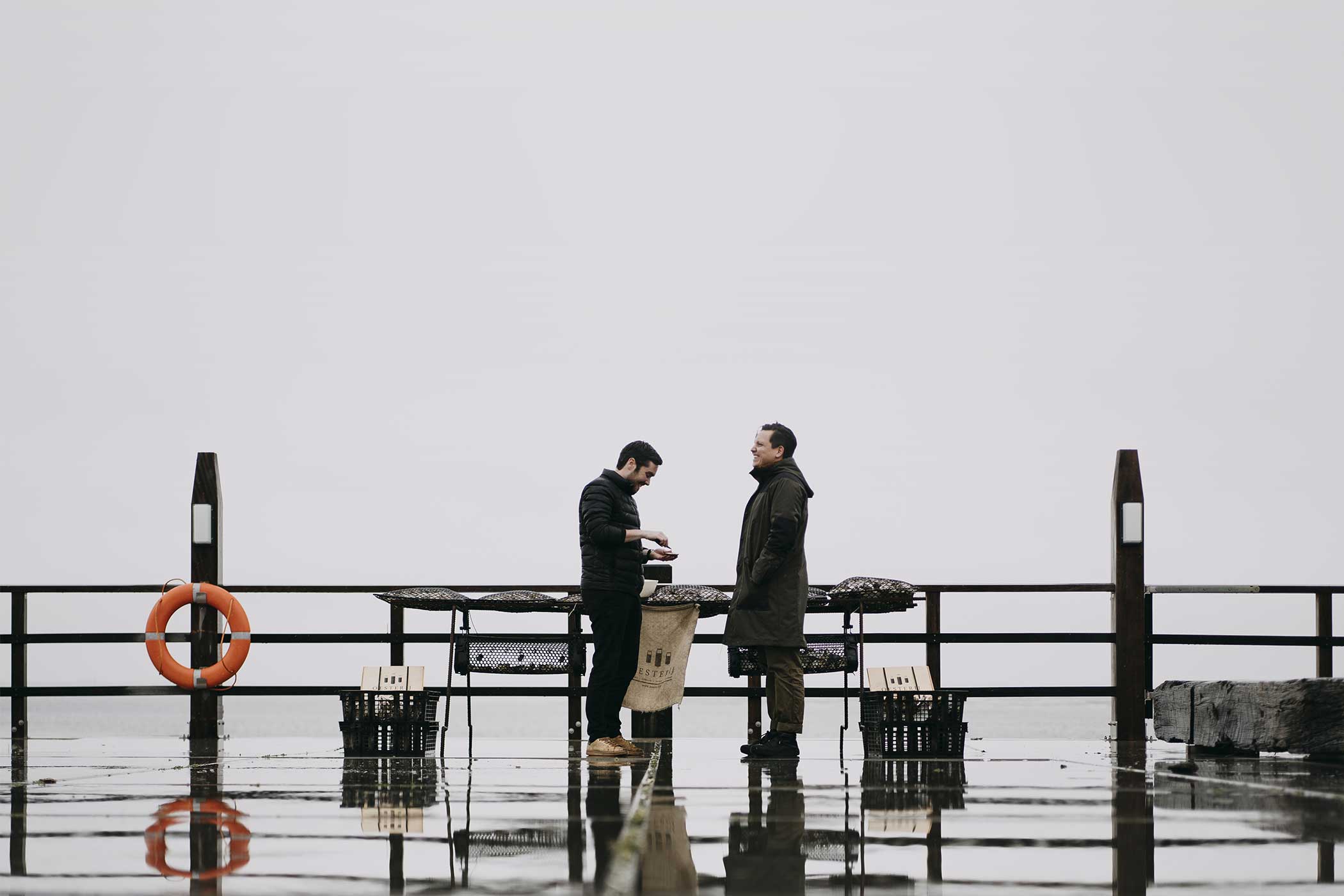 At the core of everything I do, there are always three irreversible pillars that influence how I make decisions. Traceability, nature and transparency reflect in all of my projects and dishes.
Traceability is essential to me. I listen to farmers and fishermen, local suppliers and producers. It's the stories they share with me that keep me alert as a chef. When a farmer tells me that the current world situation decreases his sale of a specific piece of an ingredient, I'm determined to implement it in a dish to show my respect to them and the product. Being so close in contact with farmers always pushes me to find the best representation and presentation of their products. I'm privileged to be able to work with such good ingredients.
Instead of determining what they should offer me, implementing what they have to offer is my way of showing how grateful I am for their hard labour.
Nature takes me along the ride, as a chef, not the other way around. I'm not the one who determines what will end up on a plate. I'm only the one who decides what form and in combination with what other ingredients we will serve it to our guests. Creating dishes and menus based on seasonal and local products makes cooking a conscious and challenging process. I'll never pick ingredients because they 'suit' the plate; I'd rather think of a whole new recipe based upon a herb that is harvested right in front of me the day itself. It's a timeless way of living. It keeps me curious, wondrous and aware of the present moment.
Transparency to me is about honesty. By making the cooking process more transparent, we aim for reliability and trust from our guests, colleagues, team members and suppliers. It's our goal to know everything we serve by heart. This results in pure, honest tasting dishes and purposeful stories, leaving a meaningful impression.
As chefs, we have a responsibility to give local farmers, suppliers and products a stage so that they can continue to exist. I hope people find inspiration in everything my team and I make and share so that we, as a community, can keep on growing towards a more honest future.